Outdoor Training at The BCG 2018

Senior Training
Summer training for those wishing to play Adult Cricket in 2018 will start at the Belvoir Cricket Ground, Knipton from 6.30 - 8.00 pm on Thursday 19th April.
All are welcome and encouraged to attend from 1st XI to 3rd XI
Junior Coaching
Outdoor coaching for the clubs Junior section will start at the Belvoir Cricket Ground, Knipton on Friday 20th April from 6.00 pm - 7.30 pm. Once again all are welcome but please remember that these are Hardball training sessions.
Specialist Training Sessions
Batting 
Club Development Manager Olly Clayfield has organised weekly batting clinics at the indoor facility at Barrowby with former Notts batsman Paul Johnson.
These sessions are starting on Wednesday 17th January. Availability is limited so if you have not done so already, please register your interest with Olly Clayfield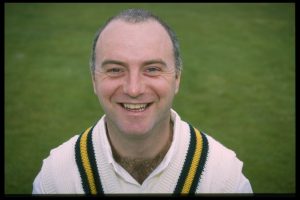 Wicket Keeping
We have organised three Wicket Keeping training sessions in the Indoor Facility at Barrowby. These will be run by ECB Level 2 Coaches and Club Keepers , Ryan Lewis and Chris Bealby.
Tuesday Jan 23rd, Tuesday  Feb 20th and Tuesday March 20th . 6-7.30 pm and will include some batting coaching as well. For more information contact Chris Bealby