The Belvoir Countryside and Cricket Trust have submitted plans to Melton Borough Council for the new pavilion and small indoor cricket school at the Belvoir Cricket Ground.
It is expected that the plans will be voted on by the council Planning Committee in the near future. At the time of writing there are 99 comments on the MBC website relating to the application, of which 74 are supportive and 25 in opposition.
The more support we can give the project the greater the chance of achieving planning permission, so I would urge everyone from the club and beyond to click on the following link and add a supportive comment:
http://www.melton.gov.uk/info/200074/planning_and_building_control/905/search_and_comment_on_a_planning_application_or_view_a_decision
Enter Reference: 19/00807/FUL when asked, the rest is self explanatory.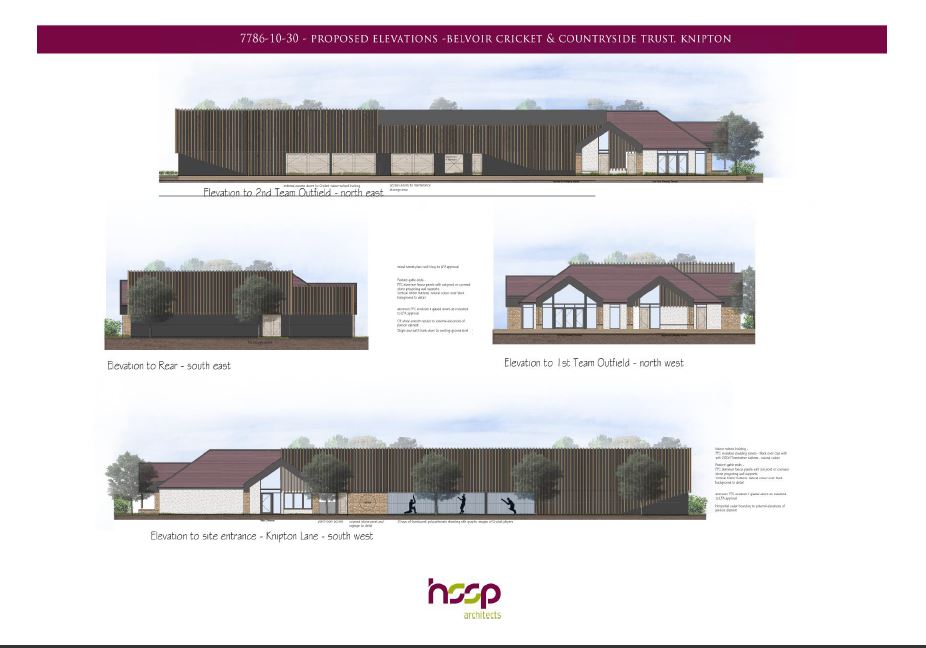 The new facility will help the trust to provide more coaching for local primary school children and extend the already impressive education it gives them on countryside and farming related issues. The indoor school will also give them a wet weather option. The new pavilion will mean improved conditions for Belvoir Cricket Club where the outdated club house currently has no disabled facilities and very limited gender specific changing areas and toilets.
The facility will be of great benefit to the wider local community and enquiries are already coming in from Archery, Bowls and Basket ball clubs.
It must be stressed though, that there is no intention to use the new building, if approved , as a corporate or commercial entertainment venue.