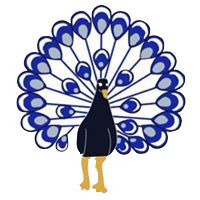 The ten men of Belvoir, from 14 years to 54 a life-time of change, the unfathomable distance between the young and the old. But not today. Today there was no generation gap, just 10 friends united in their mutual respect and love of the game. Today, boys were men and men were boys. The English spirit, our famous fighting hearts, pre-match flippancy giving a lie to the will to win and the fear of failure.
Tom Henderson, his younger brother George and Tim Gilbertson, bowl the first 20 or so. Radcliffe, cautious, prodding, frustrated, unable to force their will on these determined men. A spell of text-book line and length restrict the young openers to three an over.
A change, the young leg-spinner ambles on, some respite for the batsman? No, only confusion. Two overs in, the ball pitches outside leg, turns in and takes the top of offside. The young opener has gone.
More change, Ian De'ath in a career renaissance and another short-spell of teasing, testing spin. Radcliffe can't get going and they know it but they can't change it.
167 for 9 and the 10 men of Belvoir go in to tea with sense of unity and satisfaction, the young and the old working together, not as Father and Son, not as Master and Apprentice but as equals.
Now we bat. Carto, huge, strong, thoughtful, quiet, like the Anti-Hero in a an old-time Western. Randolph Scott, James Stewart and John Wayne, spliced together. Young Tom Henderson brash, impulsive, respectful of the big man. Carto, a low full toss, LBW, no complaints, he strides off, his task complete. The clash of styles works again, an opening stand that solidifies the optimism of the 10. Tom stays in, he is on for a ton but impatience finally defeats him and he comes off with 90 runs, the winning innings.
Ian to the crease, 20 odd with a flourish. Young George and Tim see us home with overs and wickets to spare. The young and the old shake hands and walk towards their friends, smiling and laughing. The game is won.
The ten men of Belvoir. Penners, Robbie, Gilbo, Carto, Ozzy, Joe, Tom, George, Ian, Tim Brady