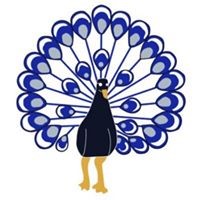 Having won the South Division undefeated Belvoir today faced the North Division winners Coddington & Winthorpe at Belvoir Cricket Ground.
Winning the toss Belvoir elected to bat first.
Alex McNulty (11 runs) helped get the innings off to a good start before being caught in the deep. Liam Tew (32 runs) and Tommy Bealby (32 runs) then set about accumulating a total to defend – constantly putting the bowlers and the fielders under pressure.
A quick flurry of wickets in the last 3 overs left Belvoir 103 for 5 from their 18 overs – a mention is deserved for Jacob Marshall-Taylor and Oliver Poole willing to risk and lose their wickets in the chase for quick runs at the end of the innings.
And so to the Coddington & Winthorpe run chase!
Belvoir put the pressure on from ball one with Olivia Gilbertson (1 for 7 off 3) taking the first wicket with the fourth ball (a great catch by Harry Martin).
Sammy Hardy opened from the other end and kept it tight without getting a wicket. Liam Tew continued to squeeze the batsmen bowling 0 for 6 off 3.
Jonathan Hedley also came into the attack taking 3 for 11 off his 3 overs.
Regular wickets continued to fall as whenever Coddington & Winthorpe started to rebuild the pressure to score lead to a wicket (tidy fielding proved very important – with Ben Daniels putting his body on the line making a stop with his face as a ball reared up in the field!). Alex McNulty came into the attack and took 2 for 7 off 2 and Harry Martin showed real maturity and resolve bowling 6 wides in his first over before dragging it back in his second over to return with figures of 2 for 9 off 2.
And so it was left to Daniel Wade and Ben Daniels to see Belvoir home with Ben taking the last wicket – bowled and finishing with 1 for 3 off 1.
A great season – undefeated in the league and only losing in the Cup quarter finals by 1 run.
Thank you to all the players for this season's efforts.
Simon Poole – very proud coach.