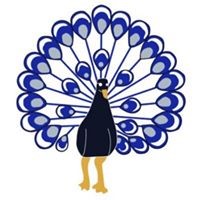 There has been a very encouraging start to the winter nets season , for both Seniors and Juniors with large turnouts for every session held so far at the Kings School indoor facility. The two weeks to date of Senior nets have seen over 30 attendees whilst there were 19 Juniors and 4 Coaches at last nights (Thursday 25th) opening net for the youngsters.
It is great to see such enthusiasm both for the club and for cricket, from the ages of about 6 to nearly 60 !
The specialist sessions are also going very well. Paul Johnson has started his individual/pair batting sessions at Barrowby , from which the feedback has been hugely positive. Ryan Lewis's first , monthly Wicket Keeping coaching session went down very well indeed, it is an area that is often overlooked in club coaching plans but as Ryan said "the wicket keeper is the most important player on the pitch for the fielding side and sets the tempo for the game" There are also further bowling sessions planned with Notts bowling coach Andy Pick.
Full details of Winter Nets and Specialist Coaching can be found on the website at https://www.belvoircricket.club/training/